CEPA OPPORTUNITIES TOP THE AGENDA AT 10TH HK/KOREA MEETING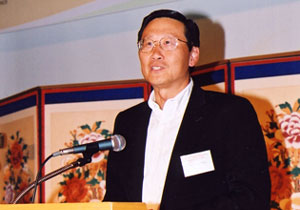 Hong Kong's position as a platform for China business was high on the agenda at the 10th Hong Kong-Korea Business Roundtable, held on 9 October in Geongju, South Korea.

The Closer Economic Partnership Arrangement (Cepa) was of particular interest to the Korean delegation.

"Our discussions were lively and wide-ranging," said Peter Woo, Chairman of the Hong Kong Trade Development Council, who led the Hong Kong delegation. "Our Korean counterparts were especially keen to receive more information on Cepa," he said.

"Increasing numbers of Korean SMEs are working with Hong Kong partners to source products, set up manufacturing facilities, or sell into the Chinese mainland - and Cepa has just made this business model even more compelling" said Mr Woo.

Other subjects on the agenda included Hong Kong's role as an Asian arbitration centre, opportunities for increased cooperation in the film-making sector and Korea's plans for free trade zones.

The 10th plenary was hosted by the Korean International Trade Association (KITA).

The next meeting will take place in Hong Kong in 2004.