FILMART 2014 CLOSED WITH
A RECORD-BREAKING SUCCESS
| | |
| --- | --- |
| | Hong Kong International Film & TV Market (FILMART) has grown bigger and better over the years and became the Asia's largest market of its kind. The 18th edition of the fair has proven to be a record-breaking success, well reflected through the very promising exhibitors and visitors figures. |
We were delighted to welcome more than 770 exhibitors (+9%) from 32 countries and regions this year, together with more than 6,700 visitors from over 50 countries and regions (+7%) attending the event.
FILMART continues to blossom with a strong international flavour. A substantial number of international renowned industry players returned in this year's event once again.

Various regional pavilions returned to FILMART - including Canada, Chinese mainland, France, India, Indonesia, Israel, Italy, Japan, Korea, Malaysia, Philippines, Singapore, Taiwan, United Kingdom, United States and more. We also welcomed new pavilion from Russia.
The next edition of FILMART will be held on 23-26 March 2015. Save the date!

Asian films under spotlight at FILMART 2014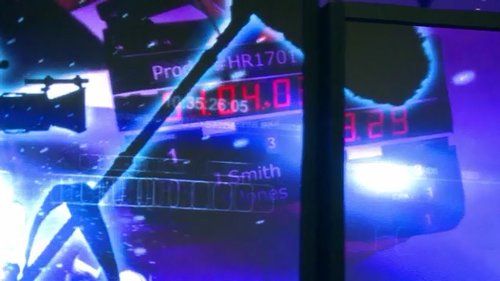 http://www.hktdc.com/info/webcast/v/en/en/1X04BZJK/
HONG KONG PAVILION AT CANNES 2014
| | |
| --- | --- |
| | Hong Kong Trade Development Council (HKTDC) will again organise the Hong Kong Pavilion at the upcoming Marché du Film from 14-23 May 2014, concurrently with the 67th edition of Festival de Cannes. Marché du Film is an important international film market for the Hong Kong film and entertainment industry players to exhibit their outstanding projects. 10 Hong Kong companies will participate this year and showcase their latest film projects at the event. |
| | |
| --- | --- |
| Hong Kong will have its own business support centre set-up at the International Village. Free communication tools, meeting areas and simple beverages will be available for participants from Hong Kong, accompanied overseas guests and Hong Kong – Asia Film Financing Forum (HAF) filmmakers. | |
The 12th Hong Kong - Asia Film Financing Forum
Successfully Completed
The 12th Hong Kong - Asia Film Financing Forum (HAF) was successfully completed and announced its winners for the culmination of a three-day event connecting filmmakers with financiers, distributors, and producers at the Hong Kong Convention and Exhibition Centre.
Complete List of Award Winners
HAF Awards, presented by Create Hong Kong, Hong Kong Film Development Fund and the Hong Kong - Asia Film Financing Forum, the HAF Award (Hong Kong Project) and HAF Award (non-Hong Kong Project) went to film projects Angel Whispers (directed by Carrie NG and Shirley YUNG and produced by Carrie NG, Shirley YUNG and CHAN Pang-chun ) and Private Eyes from Taiwan (directed by CHANG Jung-Chi and produced by CHEN Hung-Yuan and PANG Yee-wah). Each of the winning projects was granted with a cash award of HK$150, 000 for their originality and creativity.
HAF Script Development Fund, presented by Emperor Motion Pictures and the Hong Kong International Film Festival Society, Film project The Solitary Pier, directed by Jack SHIH and produced by DAI Hsin-Ping was honoured the winner.
HAF/Fox Chinese Film Development Award, which was established in partnership with Fox International Productions (Greater China). The award went to film project Love is Speaking from China, directed by SHU Haolun and produced by LE Bei. HK$100,000 cash award, and a Development Contract with Fox were granted to the winner.
Wouter Barendrecht Award, presented by Wouter Barendrecht Film Foundation, Create Hong Kong, and Hong Kong Film Development Fund, went to Hip Hop Kabul from Afghanistan, directed by Fazila AMIRI and produced by Paul LEE.
Network of Asian Fantastic Film Award, which went to Dead, End from India. The film project is directed by Dev BENEGAL and produced by Dev BENEGAL and Satish KAUSHIK.
Fushan Documentary Award supported by Fushan Features, went to film project Dust from China was crowned the winner. The film project is directed by ZHAO Liang, and produced by PANG Yee-wah and Sylvie BLUM.
Check out more eventful pictures of the 3-day forum on our Facebook Fan Page and Weibo.
INDUSTRY NEWS
For previous newsletters, please visit here.